Home
OBON SOCIETY is a non-profit humanitarian effort dedicated to the pursuit of peace.
We provide the opportunity for reconciliation between families through the return of Non-Biological Human Remains taken during war.
We help those who have these heirlooms and would like to return them to the rightful owners.
Your donation makes our work possible.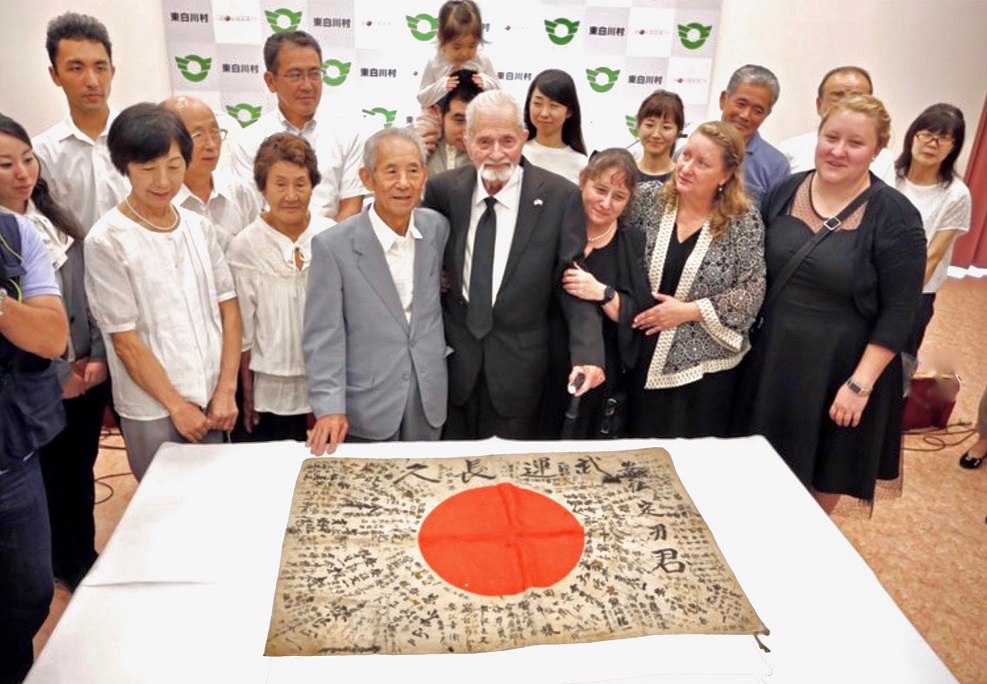 In this short video you will see a brother receiving the Yosegaki Hinomaru (Non-Biological Human Remains) once carried by his brother who went missing in war more than 76 years ago.