Our Team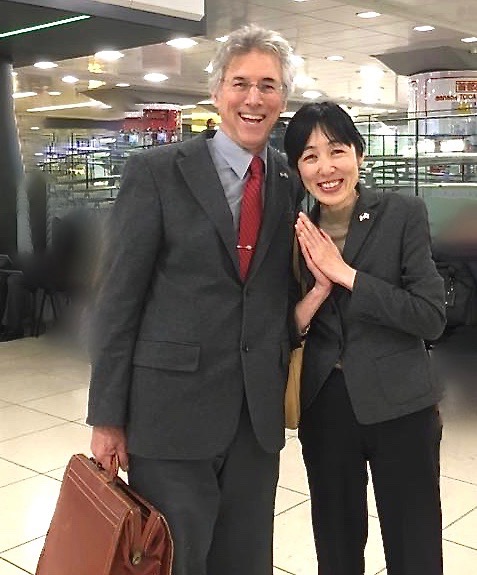 Founders
Rex and Keiko Ziak are the co-founders of OBON SOCIETY. Keiko is a native of Kyoto, Japan but has lived in Canada and England. Prior to beginning OBON SOCIETY Keiko was an maritime officer aboard a ship that visited every continent numerous times and more than 60 countries.
Rex was born in the state of Oregon in the United States. He traveled and conducted an anthropological study in Latin America for more than five years, became an international free-lance photographer, documentary cinematographer and local historian, authoring several books. In spare time he protected ancient rain-forests and is personally responsible of the preservation of more old growth forest in southwest Washington State than any individual or organization.
Rex and Keiko serve on OBON SOCIETY Board.
Board of Directors:
Bill Garvin:
Mr. Garvin is an enthusiastic supporter of OBON Society and the unique and valuable mission it advances.
Mr. Garvin is an attorney, practicing 30 years in the Olympia, WA area as a lobbyist. He is a co manager of two family businesses in Pacific County, WA, a history enthusiast, a former USAF officer, and serves on the boards of the Columbia Memorial Hospital Foundation, the Columbia Pacific Heritage Museum and the Lewis and Clark National Historic Park Assoc.
Bethany Glenn:
Bethany Glenn joined OBON SOCIETY board in 2017 after experiencing for herself the power of closure when she was finally able to lay her grandfather, who died at Pearl Harbor, to rest next to his parents after 75 years. After hearing from a friend about OBON SOCIETY's work, she realized that these Japanese families were experiencing the same type of closure her family had just experienced. Not long after she started volunteering at their Astoria office. She helped organize the database and general duties including talking with people who wanted to donate a Yosegaki Hinomaru (Non-Biological Human Remains).
Bethany is an instrumental piece of the OBON SOCIETY's fundraising activities. Her effort procured the first-ever grant for OBON SOCIETY from the United States-Japan Foundation. She also spearheads seasonal fundraising campaigns to help secure support for this important work. She enjoys bringing awareness about what OBON SOCIETY does and continues to be an ambassador of its mission as she meets with individuals and foundations interested in learning and supporting this work.
Staff
Randy Puseman
Lloyd Bower
Ella Zilli
Yuki Hioki
Kosuke Kudo
Takahisa Yamamoto
Niho Hashimoto
Taro Ihara
Tatsuya Ishigami
Advisory
Ron Regan
Stephen Brookes
Alan Akin
Yoshitsugu Kunimatsu
James Zuiches
Honorary Veteran Liaison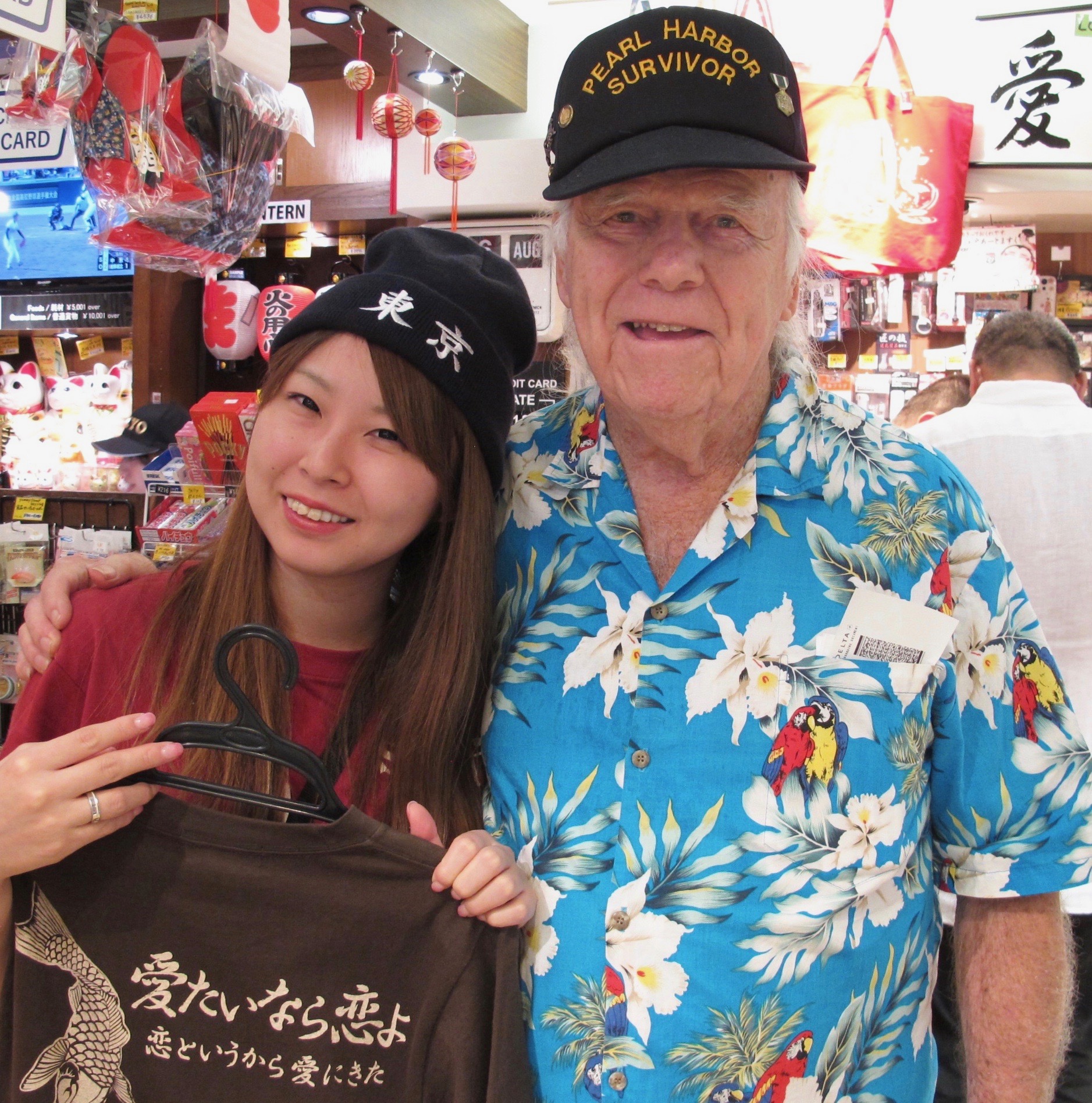 Ed Johann:

OBON SOCIETY is proud to have Ed Johann as our Honorary Veteran Liaison and advisor.
Ed joined the Navy in the spring of 1941 so he could help support his parents by sending home his monthly salary of $21, minus what he ate in candy bars.
On December 7th Ed was manning a 21 foot launch in Pearl Harbor ferrying nurses and doctors across to the PX when the attack began. He was ground zero during the ensuing battle and is personally responsible for saving dozens of oil soaked and burned sailors who he pulled from the burning water.
After the war Ed was a professional boxer, fire fighter and mountain climber, summiting most major peaks between Alaska and Chile.
He served as a City Council member, founded a local museum and has been sought after as a public speaker for the past 75 years.